Are you looking for a crane truck for your job? In our fleet, we offer several crane trucks. These type of trucks lend themselves for loading and unloading several types of material, such as green waste, stones, road plates and many more materials! Feel free to contact us about renting a crane truck. We will be happy to advise you and help you further.
Why rent a crane lorry
Our crane trucks have a self-loading crane and a built-in weighing system. Thanks to this crane, the trucks are able to load and unload themselves. This means you no longer need help from cranes or shovels, which is ideal when you do not have these machines available. The crane trucks have a load capacity between 18 and 37 tonnes, allowing you to transport very large quantities of material without any problems. In addition, the crane trucks have a stone clamp, sealing valves and a pressurized cabin. So our trucks are equipped with the latest technology you need.
Our crane trucks are often used by contractors in road construction and urban areas. Here, spaces are limited. This is why our articulated truck meets higher safety requirements than those imposed by law. As Tuytel, we guarantee the safety of our machines and driver.
Rent a crane truck
Tuytel is an international rental and trading company with a wide range of heavy construction equipment, including crane trucks. You can count on A-quality machines, expert advice and excellent service & maintenance. We are happy to help you with our articulated truck and give you advice to ensure your construction project runs as smoothly as possible.
Tuytel is based in Oud-Alblas, which makes it an ideal location for renting crane trucks in South Holland and the surrounding area. We regularly arrange transports for our clients. Whether this is to Groningen, Limburg or locally, we can take care of it for you!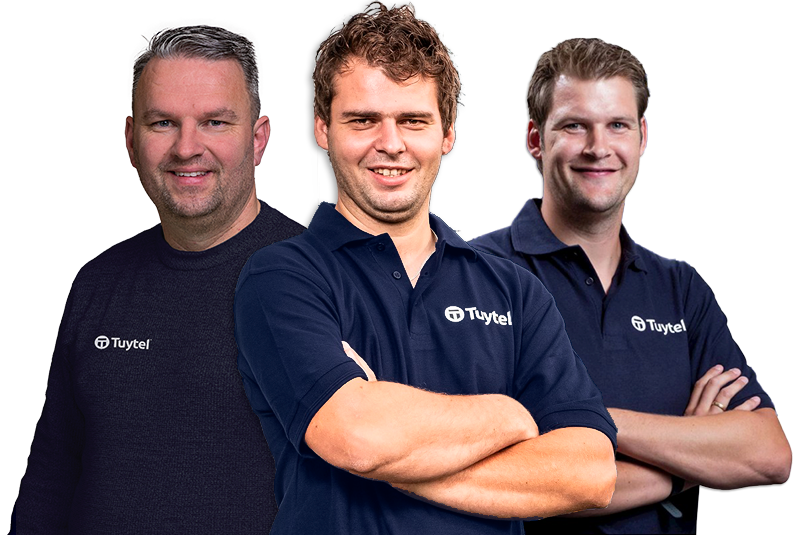 We are happy to advise you!
Do not hesitate to call our experts: 0184 694 947