Mini excavators for rent
The mini excavator is a machine for smaller excavations. It is a compact excavator, but make no mistake, it has great possibilities. Because a mini excavator is multifunctional, it can make many jobs easier. In addition, a mini excavator is suitable for locations with little space. The mini excavator is often used in the construction of gardens. You can easily hire a mini excavator from us via the website.
The applications of a mini excavator
The mini excavator is used for endless activities. Think of digging trenches for drainage work in landscaping. A mini excavator can also help with the realisation of foundations and the excavation of soil, stone, gravel and other types of soil. The mini excavator can also help with lifting loads. Do you have bigger earthmoving jobs to do? Then it might be better to rent a mobile crane. These cranes have more power, a wider location and therefore a greater range.
Renting a mini excavator
Would you like to hire a mini excavator? Then you have come to the right place. Through our application form you can easily rent a machine. Tuytel is an international rental and trading company with a wide range of heavy construction equipment, including mini excavators. You can count on A-quality machines, expert advice and excellent service & maintenance. We gladly help you with our mini excavators and give you advice to make sure your construction project runs as smoothly as possible.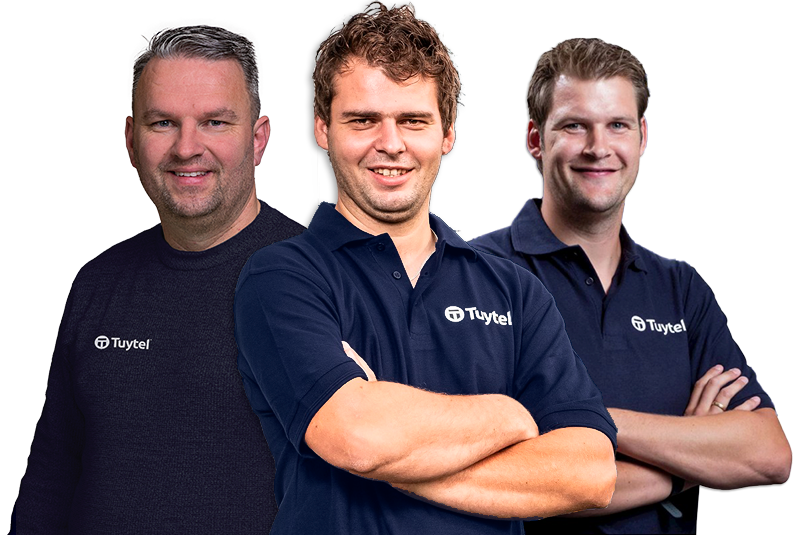 We are happy to advise you!
Do not hesitate to call our experts: 0184 694 947