Transport never stops. At least, if it's up to us. Would you like to rent machines for transport and do not know exactly which machine you need? Then Tuytel is the right address for you. Our transport machines are the ideal machines for goods transport. With us you can rent several transport machines that perfectly fit your transport needs. You can rent transport machines with or without an operator. All our operators are in the possession of VCA. We deliver the transport equipment fully fuelled and clean to you. We are happy to advise you and hire out the best quality transport equipment.
Types of transport machines
We have different types of transport machines in our range. We offer the right transport machine for every transport job. First of all, we offer modern tipping trucks. These trucks are equipped with an automated tipper. This allows you to easily transport a wide range of materials. In addition, you can hire our low-bed trailers to transport your heavy vehicles and machines. These low loaders are large trailers with which you can move these machines or large objects. The loading space of these low-bed trailers is lowered, so that you can also transport high products with them. Finally, we also rent out a crane truck. This truck is equipped with a loading crane, which makes the truck self-loading. Our lorry is often used to unload and load concrete rubble, road plates and green waste.
Renting a transport machine
Tuytel is an international rental and trading company with a wide range of heavy construction equipment, including these transport machines. You can count on A-quality machines, expert advice and excellent service and maintenance. We are happy to help you with our transport machines and give you advice to ensure that your construction project and transport task run as smoothly as possible.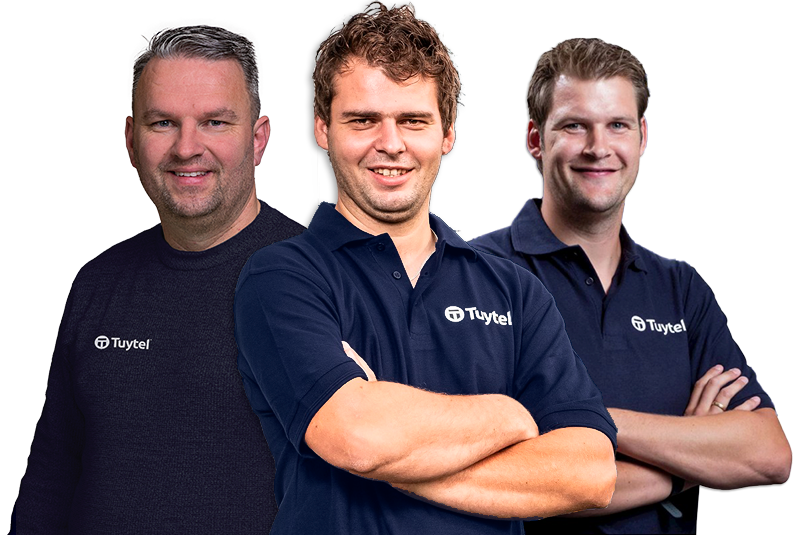 We are happy to advise you!
Do not hesitate to call our experts: 0184 694 947