Rental of stoneslingers
The stoneslingers are the ideal earth moving machines for precision movement of soil and loose materials. For example, sand, soil, compost, wood chips or other construction materials. The stoneslingers throw the material or soil up to 30 meters from the truck, exactly at the place where you need it. Because of the large distance that can be bridged, a stoneslinger can easily be placed on construction sites and work areas. It is also no problem to use the stoneslinger in places that are difficult to reach.
The benefits of the stoneslinger
The stoneslinger prevents manual work, such as the use of a loading shovel or excavator with an accompanying truck for loading and unloading. It ensures that you do not have to move materials again, but that they are immediately in the right place. This also reduces the construction time of an object/project. In addition, with this type of earthmoving machine you can easily avoid obstacles, such as bridges, ditches or other building constructions that are in the way.
Rent a stoneslinger
Would you like to rent a stoneslinger for a certain time? Then you have come to the right place. Through our application form you can easily rent a machine. Tuytel is an international rental and trade company with a wide range of heavy construction equipment, including stoneslingers. You can count on A-quality machines, expert advice and excellent service & maintenance. We are happy to help you with our stoneslingers and give you advice to make sure your construction project runs as smoothly as possible.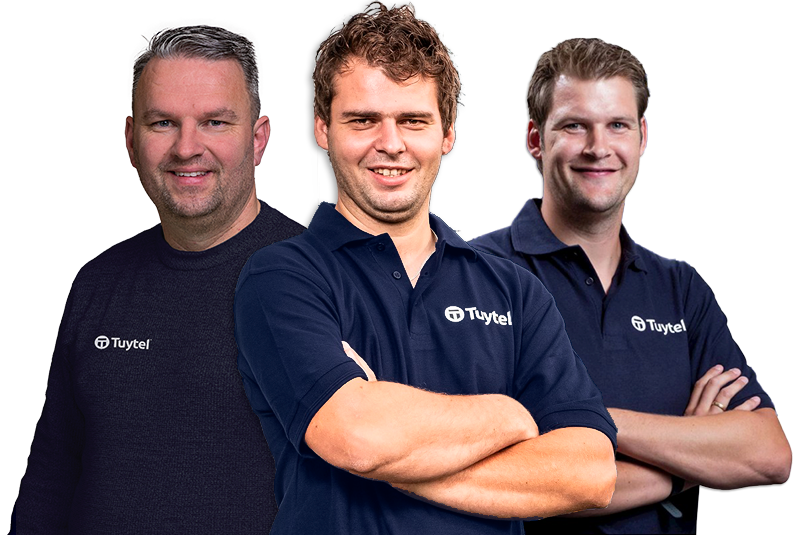 We are happy to advise you!
Do not hesitate to call our experts: 0184 694 947