Do you want to hire machines for street sweeping and are not sure which machine you need? Then you have come to the right place at Tuytel. Sweepers are the ideal machines for cleaning sites. With us, you can rent various sweeping machines to suit your construction project. The powerful sweeping systems clean large areas in no time. We are happy to advise you and rent out the best quality sweeping and suction machines.
Types of sweeping machines
There are two different types of sweeping machines that we rent out. Firstly, sweeper MAN, a very powerful machine. This sweeper truck has 3 brushes and a spray bar. When the sweeper truck is at work, its speed is 6 km/h. Its top speed is 80 km/h. Besides this sweeper truck, we also rent out motor broom Sweep. This is a 70 kg machine with a power of 9 hp. The motor broom has a working width of 100 cm, which makes it very large. Not sure exactly which sweeper to hire? No problem, we are happy to advise you on the different working machines.
Sweeper rental
Would you like to hire a sweeper for your project? Then Tuytel is the right place for you. Via our application form you can easily rent a machine. Tuytel is an international rental and trading company with a wide range of heavy construction equipment, including sweepers and sweeping machines. You can count on A-quality machines, expert advice and excellent service & maintenance. We are happy to help you with our machines and give you advice to ensure your construction project runs as smoothly as possible.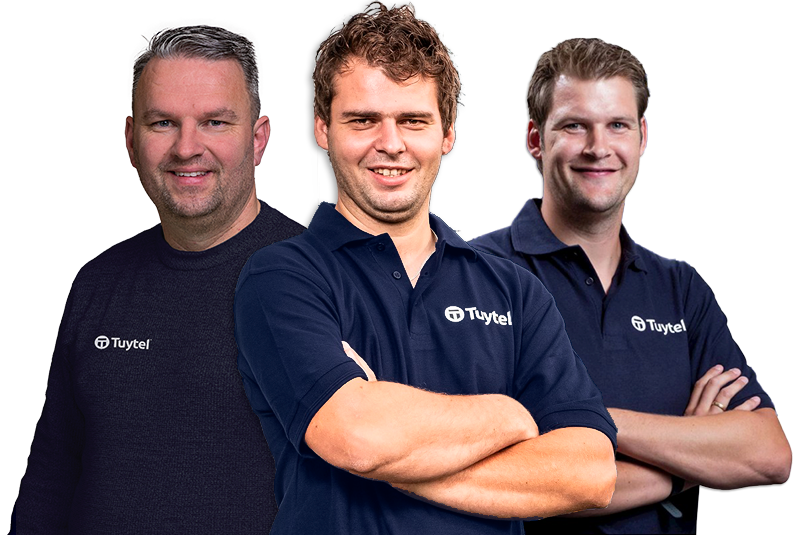 We are happy to advise you!
Do not hesitate to call our experts: 0184 694 947