Renting screening machines - drum screener, mini screener or star screener
Our screening machines are suitable for separating all kinds of soil, sand, rubble and much more. We have the right screen for every soil decontamination project. We offer drum screeners, miniscreeners and star screeners. Please feel free to contact us to see which type of screen you need.
The advantages of a screening machine
Thanks to our wide range of different types of screening machines, we always have a suitable screening machine available for your job. Our screening machines can be roughly divided into three categories, namely: shaker screens, drum screens and star screens.
A vibrating screen separates the waste by several shaking plates that are equipped with a screener construction. This enables you to separate and sort bulk goods in a simple manner. We offer large vibrating screens for larger projects, such as the screening of railway ballast, soil or scrap metal. We also offer various mini screeners for screening in confined spaces or for screening in smaller projects, such as in gardens.
Our drum screens are often used to sort waste or bulk goods and to divide material into similar fractions. With a drum screen, the drum ensures a smooth flow of products without blockages and an even distribution of material across the screen surface. In addition, the drum allows a lot of material to be screenerd at once and reduces noise pollution.
Different types of screeners
As mentioned above, Tuytel has different types of screeners. Every screener can be used for screening soil, after which you can use it again. This way you save on two sides: the disposal costs are lower and you save costs by reusing the available soil.
Renting a screening machine
Would you like to rent a screening machine for a certain period of time? Then Tuytel is the right place for you. Through our application form you can easily rent a screening machine. Tuytel is an international rental and trading company with a wide range of heavy construction equipment, including these shredders. You can count on A-quality machines, expert advice and excellent service & maintenance. Click below to quickly rent one of our screening machines for your project. Would you like to hire a soil screener? Feel free to contact us by phone, e-mail or our contact form!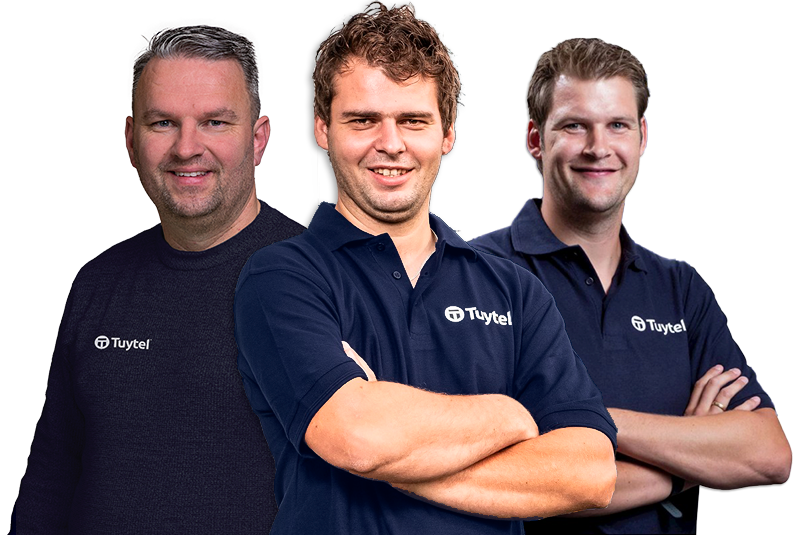 We are happy to advise you!
Do not hesitate to call our experts: 0184 694 947