Crawler excavator
The crawler excavator is the ideal earthmoving machine when you are working with sand or earth. A crawler can easily move over loose soil. An excavator with wheels would dig itself in, a crawler excavator does not have this problem. The crawler excavators we rent vary between 42 and 15 tons. It is therefore important that you use a suitable tracked crane for your activities. Not sure which crane you need? Feel free to contact us, we will gladly advise you about the different crawler excavators.
Amphibian excavator for working on, in and near water
Besides the crawler excavator, we also rent out an amphibian excavator. The name may already give a hint, but this excavator can easily carry out work on or near the water. In combination with the large side pontoons, the amphibian crane forms a stable combination. The amphibian excavator has a digging range of 10 metres. This makes the machine widely applicable.
Renting a crawler excavator
Would you like to rent a crawler excavator or an amphibian crane? Then you're at the right address at Tuytel. Through our application form you can easily rent a machine. Please note: all our crawler excavators are rented including operator.

Tuytel is an international rental and trading company with a wide range of heavy construction equipment, including crawler excavators. You can count on A-quality machines, expert advice and excellent service and maintenance. We gladly help you with our crawler cranes and give you advice to make sure your construction project runs as smoothly as possible.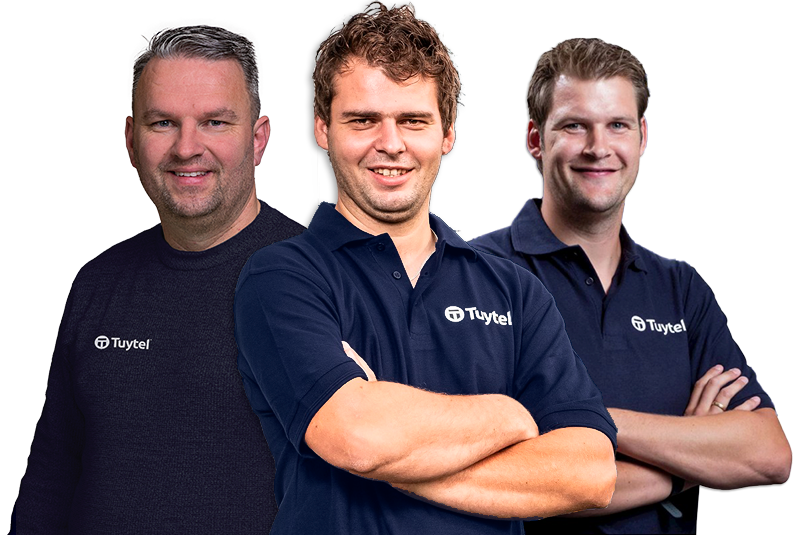 We are happy to advise you!
Do not hesitate to call our experts: 0184 694 947