Recycling machines for hire
Raw materials are becoming increasingly scarce. Sustainable waste management is therefore becoming increasingly important. With us, you can hire various A-brand recycling machines to help with this. Are you looking for such machines to recycle waste? We have a wide range of recycling machines, offering a suitable machine for every job. We are happy to help you find the perfect recycling machine for your job.
Types of recycling machines
To recycle materials in the right way, we offer many different types of recycling machines. Each type of material requires its own way of recycling. To recycle material the right way, we offer roughly three types of recycling machines. First, we offer shredders. The shredders offer an easy way to reduce your waste. You can fill your bulky waste into the shredder and it turns it into fine waste that you can easily move and destroy.
We also offer sorting booths. With a sorting booth, you offer protection for the employees who stand in it to sort the waste. Several belts can run through the cabin from which the waste can be sorted. These mobile sorting cabins can be flexibly assembled and thus adjusted to your construction project. How many applications you want to have in the cabin is up to you, we customise it to your needs.
Besides these shredders and sorting cabins, we also offer screening machines to recycle the waste from your job. Our screening machines are suitable for separating all kinds of soil, sand, rubble and much more. For every soil remediation job, we have the suitable soil screen available. For example, we offer drum screens, shaker screens and star screens. Feel free to contact us to find out together which sieve you need.
A-brand machines, delivered spick and span
Downtime costs money and causes annoyance. That is why we only carry reliable top brands, such as: Doppstadt, Tana and Terex. And you can count on the service and support of our maintenance department. You can hire machines with or without an operator. All our operators are VCA certified. We deliver the machine fully refuelled and spic and span.
You can have the recycling machines delivered to your location, or you can bring them yourself, for example with the transport equipment you hire from us.
Periodic maintenance
VCA certificates
Reliable European A-brands
The latest equipment
Rent recycling machines
Tuytel is an international rental and trading company with a wide range of heavy construction machinery including these recycling machines. You can count on A-quality machines, expert advice and excellent service & maintenance. We are happy to help you with our recycling machines and give you advice to ensure your construction project runs as smoothly as possible.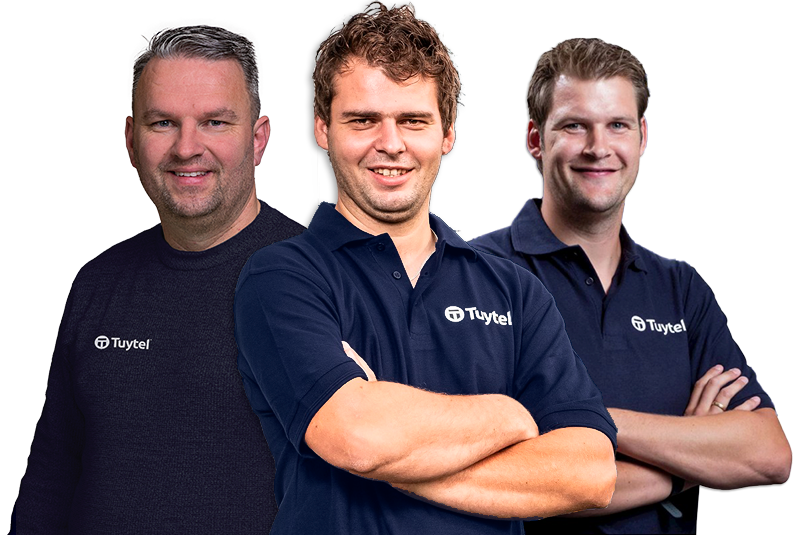 We are happy to advise you!
Do not hesitate to call our experts: 0184 694 947