Are you looking for a dump truck for a project? We have several modern dump trucks in our fleet. The dump trucks are perfect for the transport of loose materials such as gravel, sand and waste products. Feel free to contact us to discuss our tipping wagons, we will be happy to advise you and together find the best option for you.
Why rent a dump truck
A tipper offers you the opportunity to transport materials from A to B without problems. Trucks with these tippers make it easy to transport garden waste, sand and other construction materials. Loading and unloading the material is easy thanks to the modern tipper. The tipper's cargo box is tiltable, so you can get the load exactly where you want it. This eliminates the need for manual dragging or moving with other machines. The tipper therefore saves you a lot of money and time. These tippers are suitable for all kinds of projects, so we have a suitable tipper for you too! Our tipping wagons meet higher safety requirements than those imposed by law. At Tuytel we therefore guarantee the safety of our machines and driver.
Renting a dump truck
Tuytel is an international rental and trade company with a wide range of heavy-duty construction equipment, including these tipping trailers. You can count on A-quality machines, expert advice and excellent service & maintenance. We are happy to help you with our tipping trailer and give you advice to ensure that your transport project runs as smoothly as possible.
Tuytel is based in Oud-Alblas, which makes it an ideal location for hiring dump trucks in Zuid-Holland and the surrounding area. We regularly arrange transports for our customers. Whether this is to Groningen, Limburg or locally, we can arrange it for you!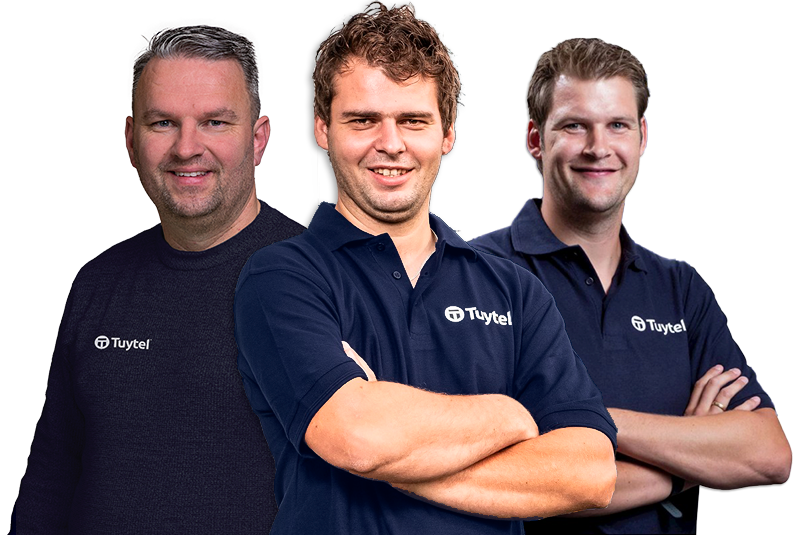 We are happy to advise you!
Do not hesitate to call our experts: 0184 694 947