These semi-mobile sorting cabins use leading technology to separate all kinds of waste. We offer manual sorting booths, as well as sorting booths that use negative pressure technology to automatically separate material.
The advantages of a sorting cabin
A sorting machine is the ideal solution for separating all types of waste. Our manual sorting booth gives workers the perfect place to properly separate waste from your job. The mobile booth can be set up and made functional within a few hours. With this sorting booth, you easily separate most of the waste generated during the job.
The automatic cabs separate waste into two types, heavy waste and light waste. The automatic sorting booth uses negative pressure technology to separate a wide range of materials by density. This booth is especially useful for materials that are difficult to shred, abrasive materials, hard and soft mixed waste and more.
The machine creates a two-way fraction through an air separation point and a splitter drum. Thanks to this fraction, heavy materials are separated from light materials. The machine is easy to transport in the usual container. We can assemble the machine and have it up and running in about 30 minutes.
Sorting cabin rental
Would you like to hire a sorting cabin for a certain period of time? Then you have come to the right place at Tuytel. Through our application form you can easily rent a sorting cabin. Tuytel is an international rental and trading company with a wide range of heavy construction machinery, including these shredders. You can count on A-quality machines, expert advice and excellent service & maintenance. Click below to quickly hire one of our sorting cabins for your project.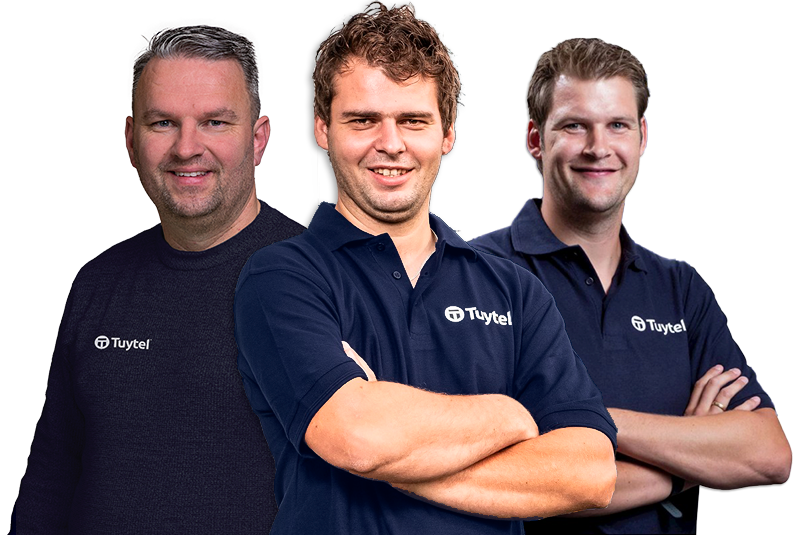 We are happy to advise you!
Do not hesitate to call our experts: 0184 694 947