Looking for the ideal tractor for your project? At Tuytel we rent out tractors with various accessories. From tractor with tipper to water truck, and from broom to flail mower. The tractor was originally developed for agricultural purposes, but nowadays the machine is also used for other purposes. Especially for the movement of soil types the tractor is very suitable. Would you like to hire a tractor but you do not know exactly which one? Then read on or contact us. We will gladly advise you to make sure that your construction project goes as smoothly as possible.
Types of tractors with trailer
At Tuytel we rent out various tractors with their trailers. The tractor with tipper or shearing trailer is mainly used for the transport of soil. The water truck is used for pumping out ditches, keeping roads moist or spraying mud on the roads. Are the roads too dirty and won't it go away with water? Then the tractor with the broom is the right machine. This machine has a working width of 2.5 metres, so the roads are clean in no time.
Renting a tractor
Would you like to rent a tractor with or without accessories? Then you have come to the right place. Through our application form you can easily rent a machine. Tuytel is an international rental and trading company with a wide range of heavy construction equipment, including tractors. You can count on A-quality machines, expert advice and excellent service and maintenance. We are happy to help you with our tractors and give you advice to make sure your construction project runs as smoothly as possible.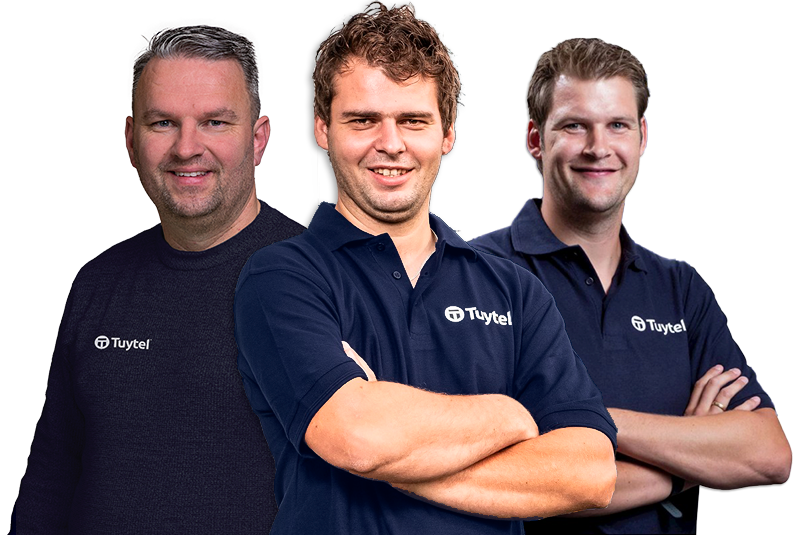 We are happy to advise you!
Do not hesitate to call our experts: 0184 694 947